life changes and so do we...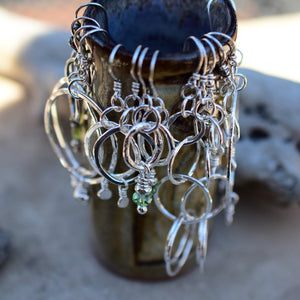 as life changes from day to day, month to month and year to year, I see myself changing too. I look down at my weathered hands and can hardly believe they are my own. I now have my mothers hands, I think to myself. It's okay. these weathered hands have earned their look. hard working hands that create from my heart.
lately I have felt a shift in energy. something strong. something positive. a strong flowing current guiding me to where I need to be and where I want to be. a fog has lifted and my creative and other energy seems to be renewed.
I'm not saying I have it all figured out, just that I'm on a new wave and riding it happily.
you may notice some new things in the shop that look different. shinier, brighter. maybe a reflection of my mood... I don't know. whatever the case, I'm grateful for it.
taking each breath with gratitude and waiting to see what comes next...