Autumn Is Peeking Around The Corner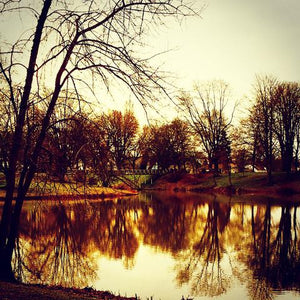 Can you believe it? I'd say that fall is my favorite season but I say that about every season.
For those of us who are fortunate enough to live in a climate where you see  the changing seasons, by the time they arrive we are ready for change. 
I don't know why but the changing seasons are comforting. Seeing the leaves drop and then growing back again in the spring is a miraculous miracle of nature.
I took this last year from my phone on one of my daily walks to the lake near my home. A beautiful reminder of what's to come!
Save